Customization service is highly commended by customers
We received high commendations from customers on our customization service.  Customers were most satisfied with eRun for great quality, excellent service, highly efficient and reasonably priced.  At front end eRun POS helped customers to achieve a five-fold improvement in work efficiency while at back office it reduced workload of 3 staff members.  They all indicated that they had no hesitation to recommend eRun to companies in their industries.
To know more about the quality service of eRun, just visit HSBC Business Go for our company profiles and detailed customer reviews.
eRun has rich experience in building seamless connectivity with international and global ERP systems like SAP、Oracle NetSuite、Microsoft Dynamics, Epicor, Kingdee etc to help you streamline and automate business processes.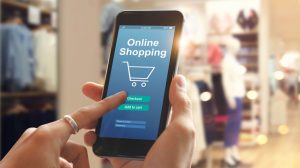 We help you connect online and offline retail and combine business data from both channels to accurately grasp shopping behavior of customers.  You can share sales, member and inventory information easily and enable cross-marketing collaboration between the O2O channels.
Third party membership system
If you choose to deploy a third party membership system, eRun will help to link it up with our POS, sharing all member information and benefit details across the two systems, improving marketing effectiveness.
eRun can integrate with different accounting system like Xero、MYOB etc to enable them to grab sales and inventory data directly from POS, helping you to achieve streamlined financial management service.
Let us tell you in details how eRun can help expand your business.
Tell us your business needs and we will arrange a demo for you